To connect the unconnected to a community of faith where Jesus Christ transforms them into world changing disciples.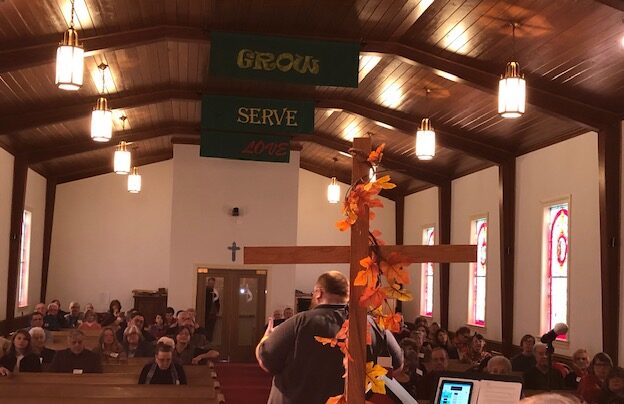 JOURNEY WITH US
The United Methodist Church is part of a Wesleyan movement that now claims a total of 18 million members of various Methodist churches around the world. There are 8.5 million Methodists in the United States and one million members of the denomination outside of the United States.
The United Methodist Church is part of the Church Universal. All persons, regardless of race, color, national origin, status, or economic condition are welcome to attend its services, receive Holy Communion, and, after taking vows, be baptized and admitted into membership.
Denominational practices and standards are set by General Conferences that meet once every four years. Delegates to that conference are elected by clergy and lay representatives from local churches gathered in regional annual conferences.
LOVE GOD
Love your God with all your heart, all your might, and all your soul.
LOVE OTHERS
A new command I give you: Love one another. As I have loved you, so you must love one another.
SERVE THE WORLD
Go out and make disciples of all nations, baptizing them in the name of the Father, Son and Holy Spirit.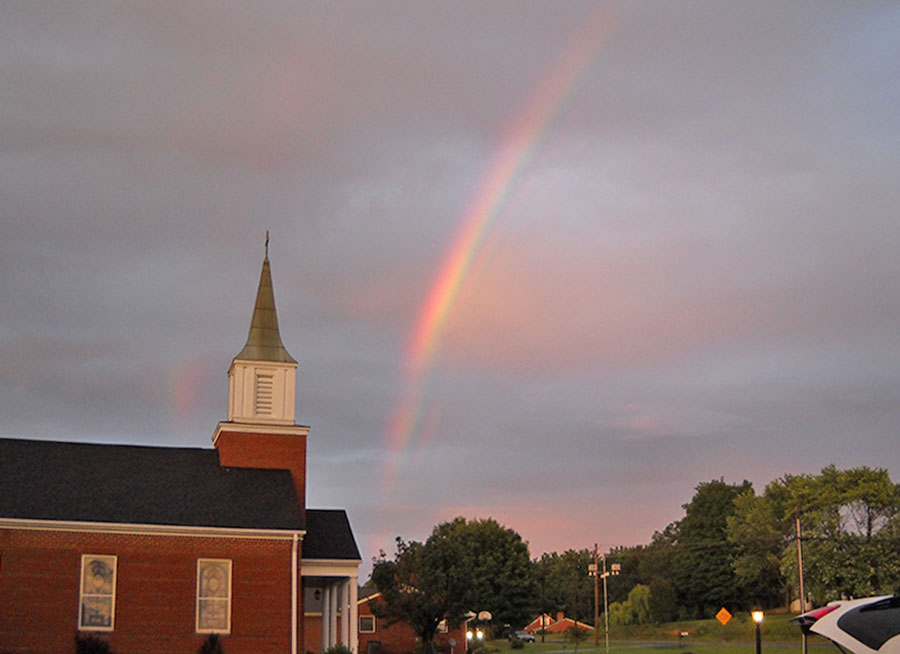 Here at Redwood Methodist, we are passionate about our work, our community, and our faith. From our leadership team to our volunteers, we strive to serve, love, and help all who choose to come worship here.
Pastor Clayton loves to be involved in peoples lives as they become more and more faithful disciples of Jesus. He says "I love to see people grow and learn a new way of looking at scripture and how it calls them to live out their convictions in the world". Clayton is a native of Las Vegas, Nevada and with his wife Sarah, and their son Cody, they make a family of three.  Clayton attended seminary at Eastern Mennonite University and is pursuing his doctorate at United Theological in Dayton, Ohio.  
Pastor Sarah has a passion for the presence of God. She began in ministry as a local church leader and followed God's call out of teaching and into the ministry. Sarah and Clayton have been married for 12 years and have a son named Cody. As a former missionary, Sarah sees every person and place as opportunities to share the love and hope of Jesus.
Director of Musical Ministries
Ashley Cundiff has served as Redwood's Director of Music Ministries since 2015. In addition to her work with Redwood's musical ensembles, she currently teaches music and acts as staff accompanist at Ferrum College and as company pianist for Southwestern Virginia Ballet. She holds a BA in Music from Hollins University and an MA in Music from Radford University. When Ashley's not making music, she can usually be found spending time with her husband and three young children, reading, or writing. 
Vicky is a lifelong Franklin County resident. She has been married to her high school sweetheart, Paul, for over 30 years. She is the mother of 3 wonderful young men and is a loud and proud baseball mom. If Vicky isn't at the ball field, she is probably at home with her house full of dogs.
Lisa is a lifelong resident of Franklin County and the Redwood community. She has shared her love of music with her church family, serving as pianist for more than 25 years. Over the years there have been many changes but one thing remains the same, and that is the spirit of love that Redwood embraces.